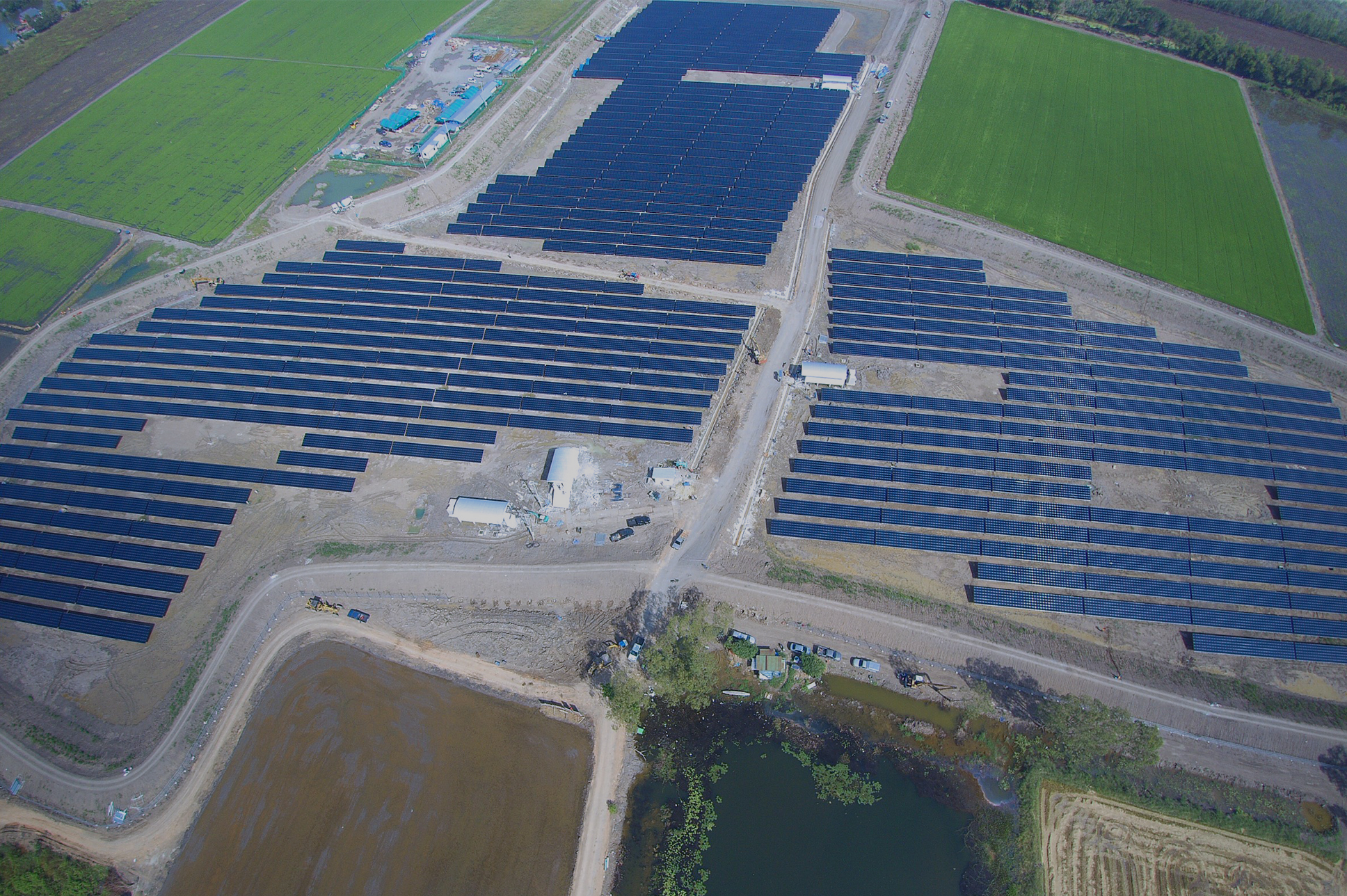 15 Largest Solar Farms in the World in 2021
#solarfarms #solarfarmsauckland #solarfarmsnz
In recent years, solar deployment has skyrocketed for a number of reasons—increased energy requirements, greater availability of incentives, lower costs, improved technology, more investment, ambitious climate targets—and solar farms have grown larger and more widespread as a result.
With the recent increase of solar farms in New Zealand and, indeed, the entire world, we thought it would be a good time to look at the biggest and boldest of these projects.
Below you will find a list of the fifteen biggest solar farms on the planet. This list is accurate as of the date of publication, but may have changed since—solar is a rapidly growing industry after all!
1. Bhadla Solar Park, India - 2,245 MW
Over the years, solar panel efficiency has jumped from about 15 to more than 20%, with great promise to expand.
When choosing solar panels, efficiency rating is an important metric to determine how much power a panel will produce compared to other products.
Solar panel efficiency is based on two factors:
Photovoltaic cell (PV) efficiency, which results from cell design and materials.
Total panel efficiency, determined by cell configuration, design, and panel size.
Let's start at the heart of the modern PV system: The cell.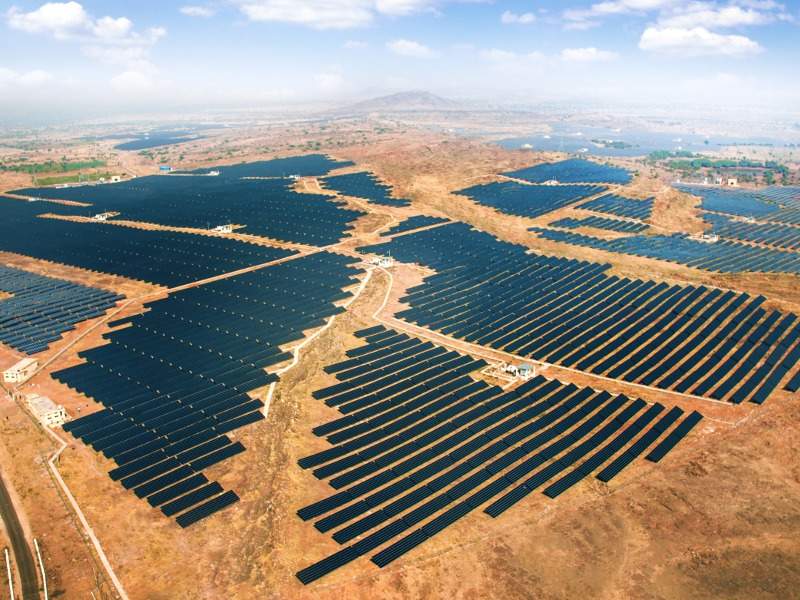 2. Huanghe Hydropower Hainan Solar Park, China - 2,200 MW
This 2.2 GW solar farm in the Qinghai Province of China, developed by state-owned utility company Huanghe Hydropower Development, went online in September 2020. Long term, the plan is for this project's capacity to reach a staggering 16 GW. The plant also includes 202.8 MW/MWh of storage capacity.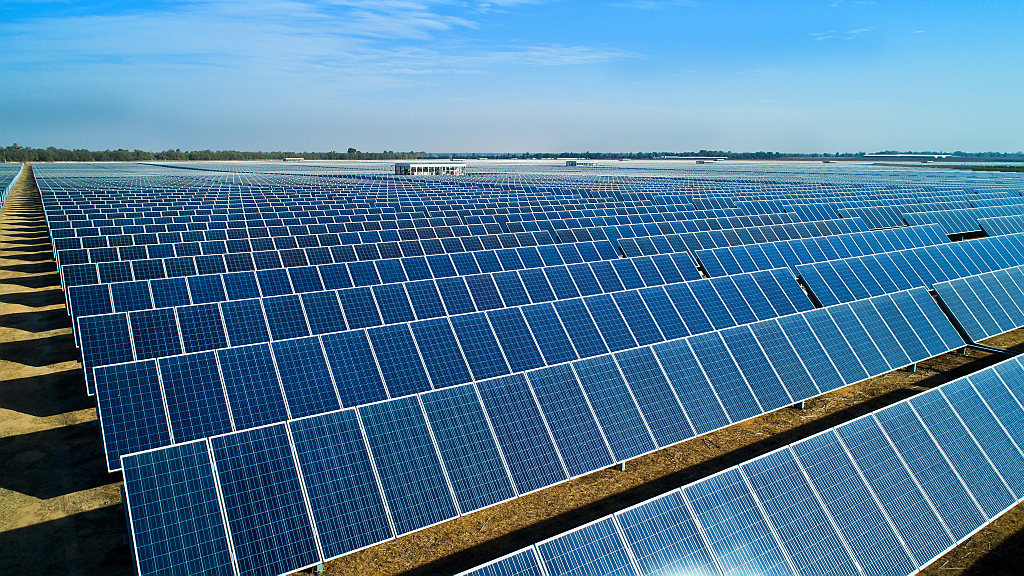 3. Pavagada Solar Park, India - 2,050 MW
Also known as the Shakti Sthala Solar Power Project, the Pavagada Solar Park in Karnataka is the second-largest solar power farm in India, and the third largest in the world. Comprising 2,050 MW across 13,000+ acres of land, the project was developed by the Karnataka Solar Park Development Corporation Limited (KSPDCL) and the National Thermal Power Corporation (NTPC).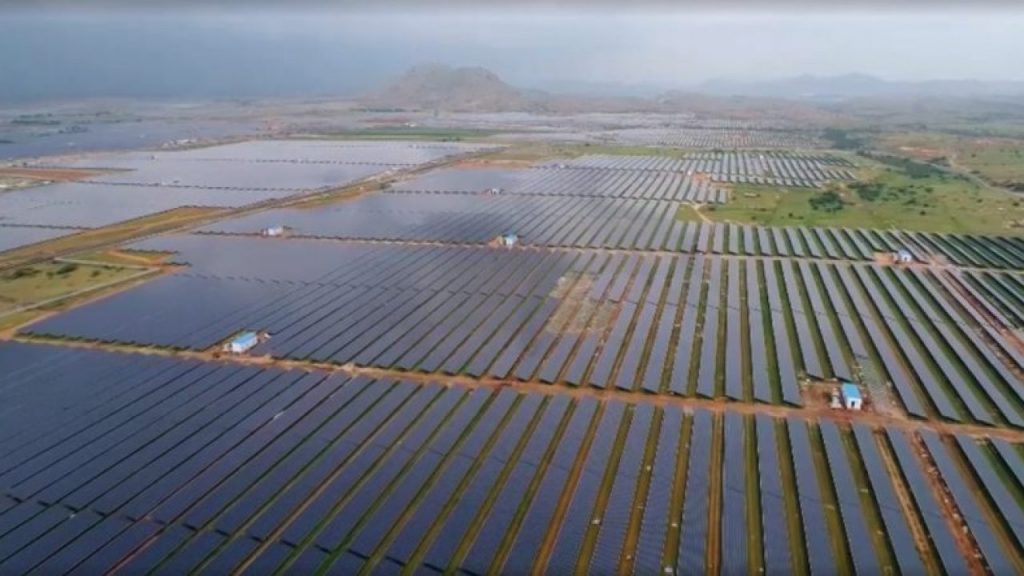 4. Benban Solar Park, Egypt - 1,650 MW
Located in Benban, about 650 kilometers south of Cairo, the Benban Solar Park is Africa's largest solar farm and the fourth largest in the world overall. The 1.65 GW project, owned by the New and Renewable Energy Authority (NREA), was completed in November 2019 at a cost of $4 billion.

5. Tengger Desert Solar Park, China - 1,547 MW
China's second entry on this list, the Tengger Desert Solar Park is located in Ningxia. The 1.55 GW solar farm occupies 1,200 km of the 36,700 km Tengger Desert. The project, owned by China National Grid and Zhongwei Power Supply Company, went online in 2017 and now supplies solar energy for over 600,000 homes.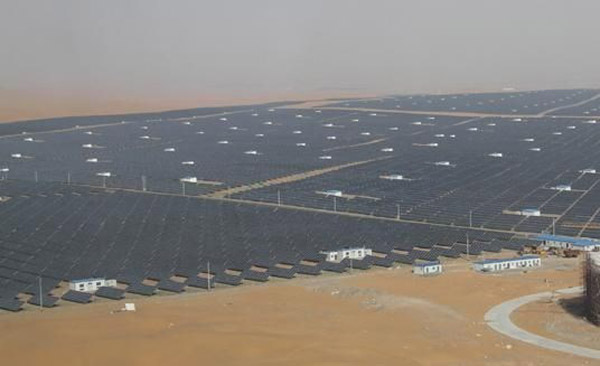 6. Noor Abu Dhabi, United Arab Emirates - 1,177 MW
This 1.2 GW solar farm in the United Arab Emirates began commercial operations in June 2019. The project will offset carbon emissions by 1 million metric tons—the equivalent of removing 200,000 cars from the roads. Comprising 3.2 million solar panels across 8 square kilometers, Noor Abu Dhabi is one of the world's largest solar farms.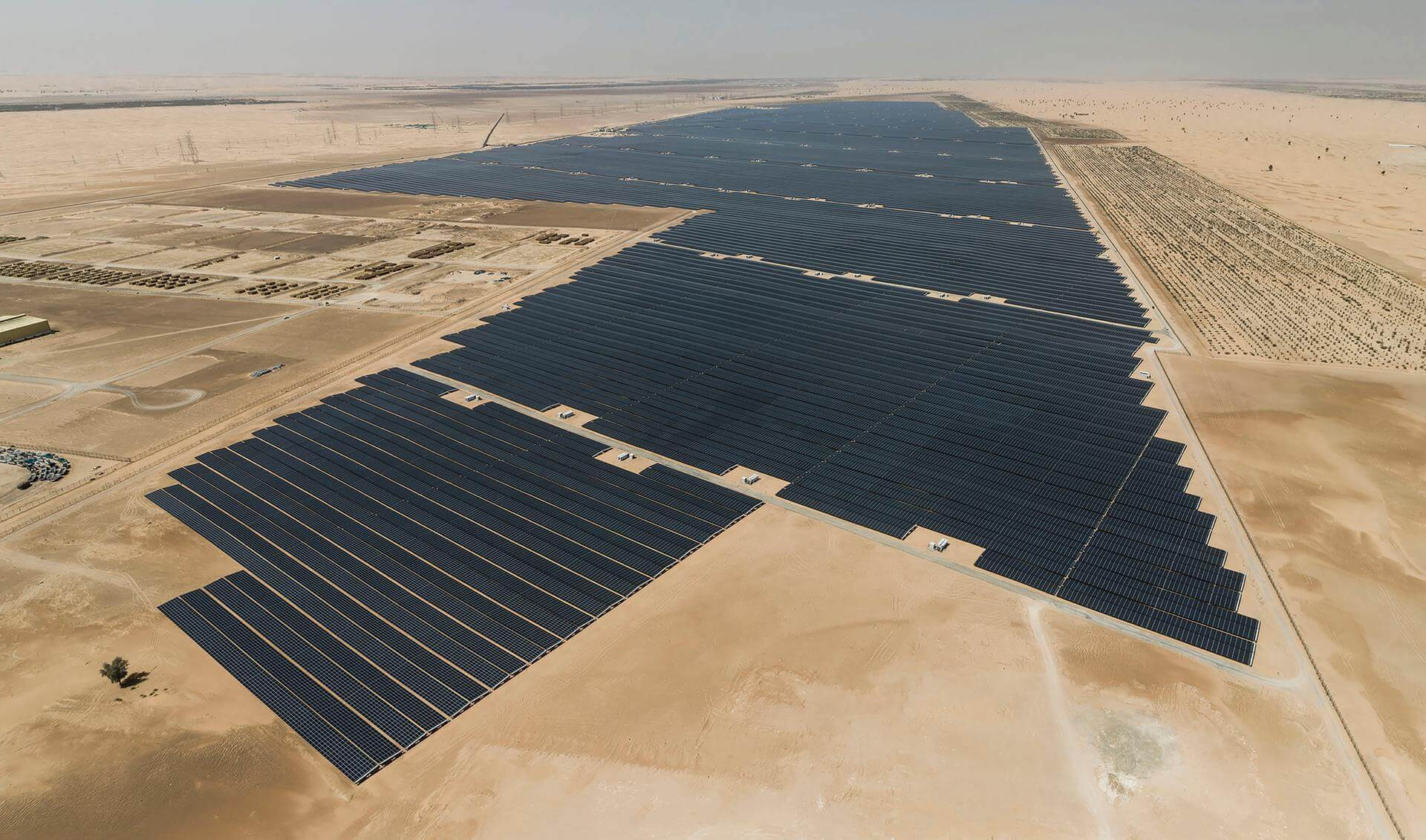 7. Mohammed bin Rashid Al Maktoum Solar Park, United Arab Emirates - 1,013 MW
Currently coming in at #7, Mohammed bin Rashid Al Maktoum Solar Park in the United Arab Emirates could climb up this list in the future, with a planned capacity of 5 GW by the end of the decade. With its huge clean energy output, estimates suggest that the park will cut carbon emissions by roughly 6.5 million tons each year. In addition to the solar farm, the project site also houses a Research & Development Center.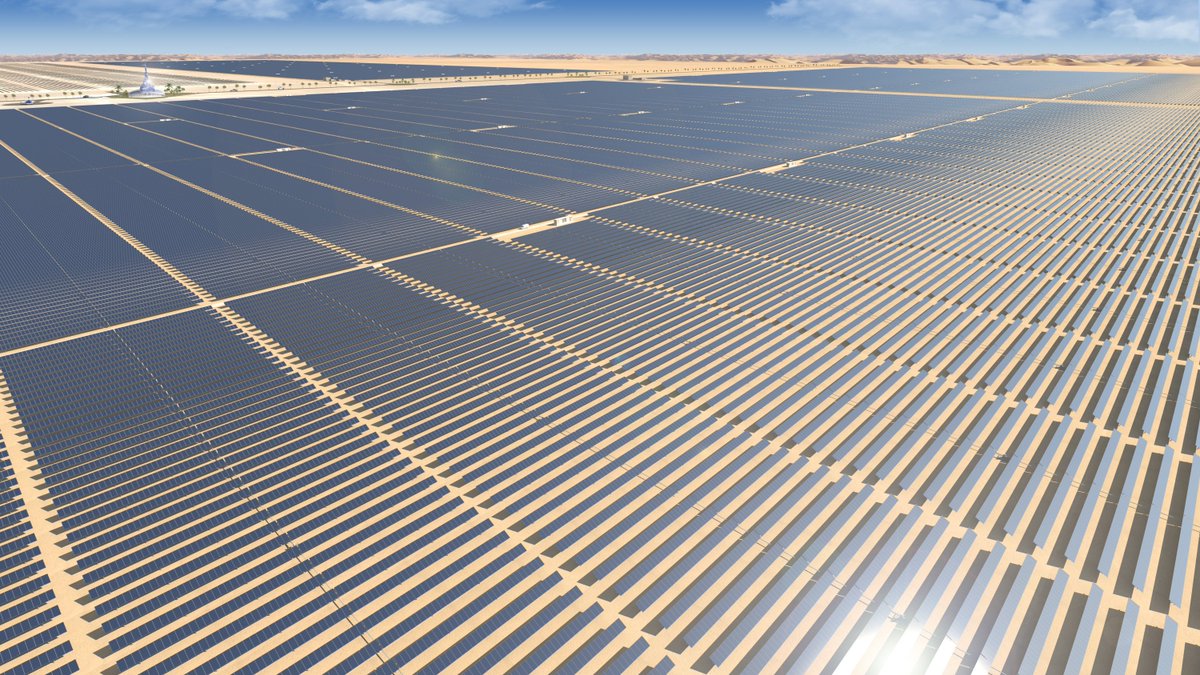 8. Kurnool Ultra Mega Solar Park, India - 1,000 MW
This 1 GW capacity solar farm occupies 24 square kilometers in Panyam Mandal, Kurnool District, Andhra Pradesh. Funding for this project came from Central and State governments, as well as solar developers. Total investment for the construction of the solar park came to around $980 million dollars.

9. Datong Solar Power Top Runner Base, China - 1,000 MW
The Datong Solar Power Top Runner Base is a work in progress, but it's already one of the biggest solar farms in the world in terms of capacity—clocking in at an impressive 1.07 GW so far. An additional 600 MW is currently under construction and the long-term plan is for the total capacity to hit 3 GW.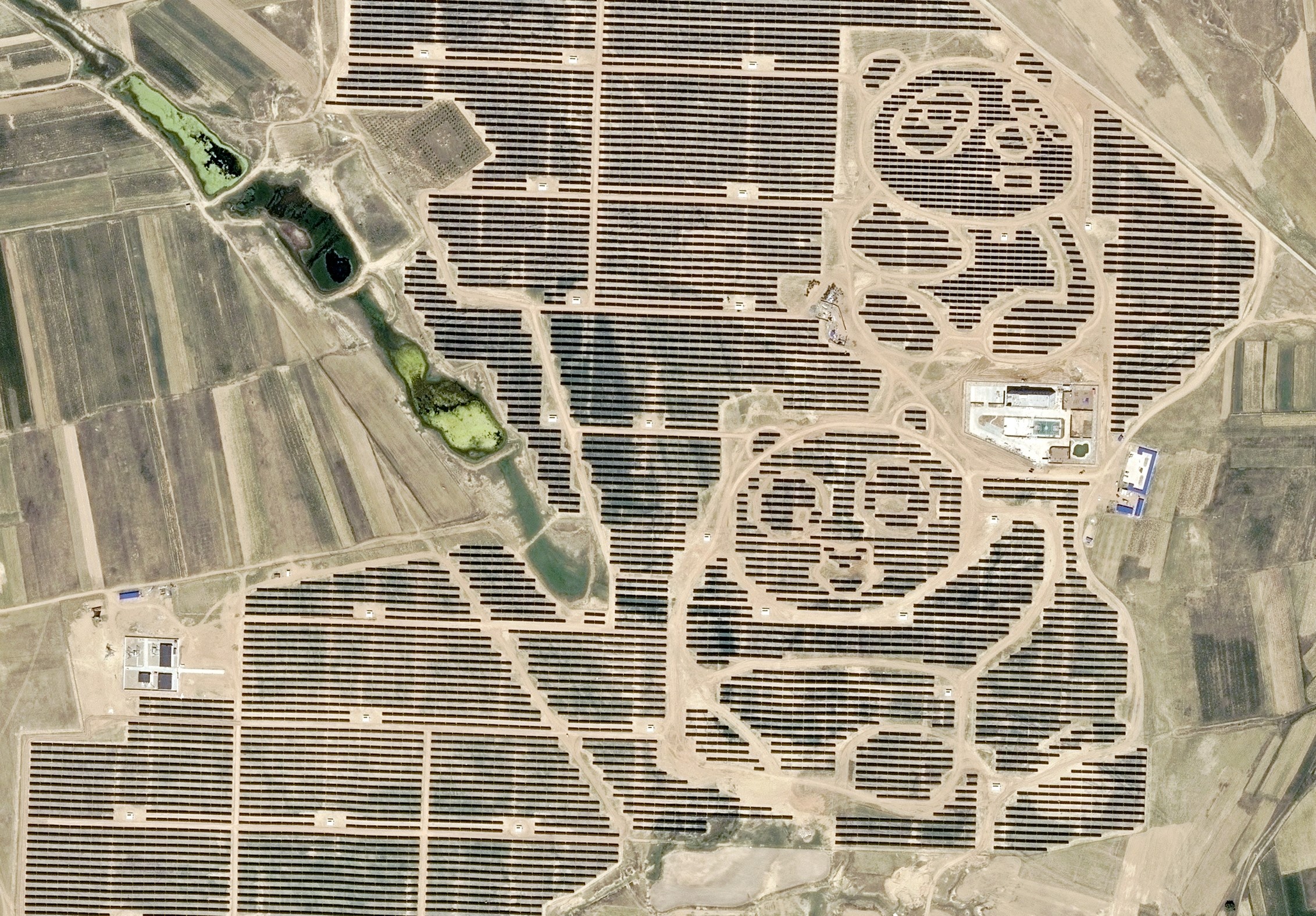 10. NP Kunta, India - 978 MW
Another Indian entry on the list of the biggest solar farms in the world, the NP Kunta Ultra Mega Solar Park has a capacity of 978 MW across an area of 32 square kilometers. Like many other solar farms on this list, the project is ongoing, with further capacity expansion planned for the future. In the case of NP Kunta, the total planned capacity is 1,500 MW.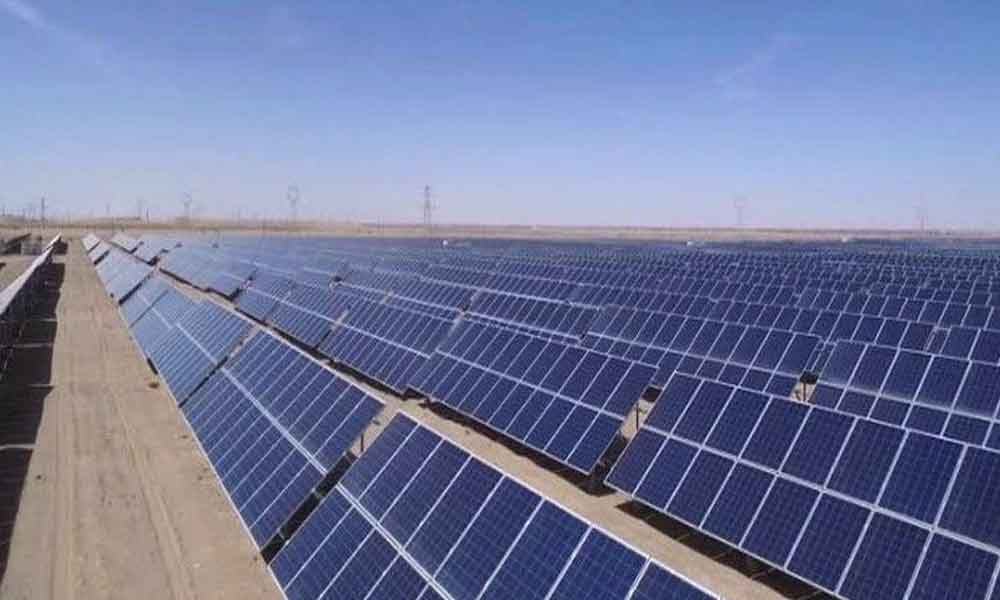 11. Longyangxia Dam Solar Park, China - 850 MW
China is represented again on our list with the Longyangxia Dam Solar Park offering an impressive 850 MW capacity. Construction of the park was completed in a number of phases, beginning with 320 MW back in 2013. This solar farm works in conjunction with the hydroelectric power station located at the same site.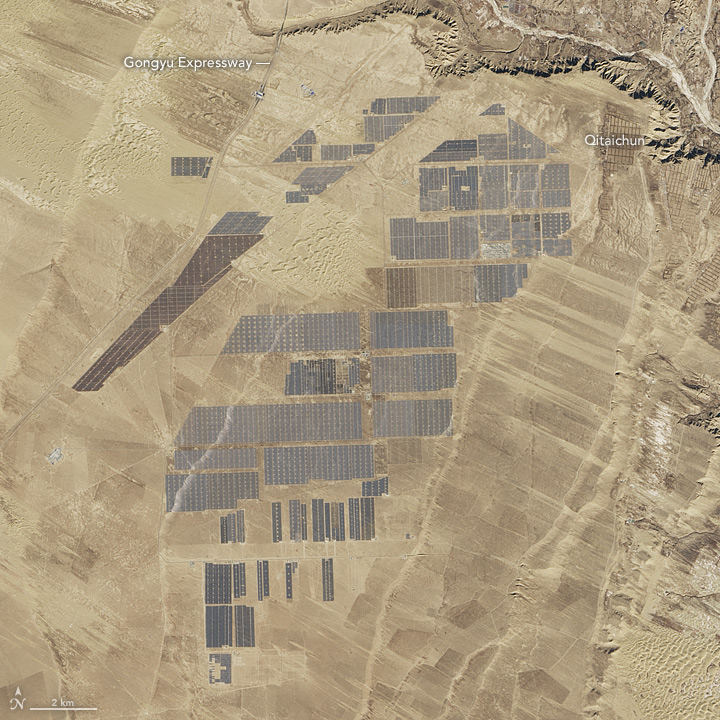 12. Villanueva Solar Park, Mexico - 828 MW
Mexico's sole entry on this list is certainly an impressive one. The Vilannuela Solar Park in Villa Hidalgo, in the northwestern state of Coahuila, has a total capacity of 828 MW. This solar farm, which cost $710 million, was completed by Enel Green Power México—the Mexican unit of Italian company, Enel Green Power.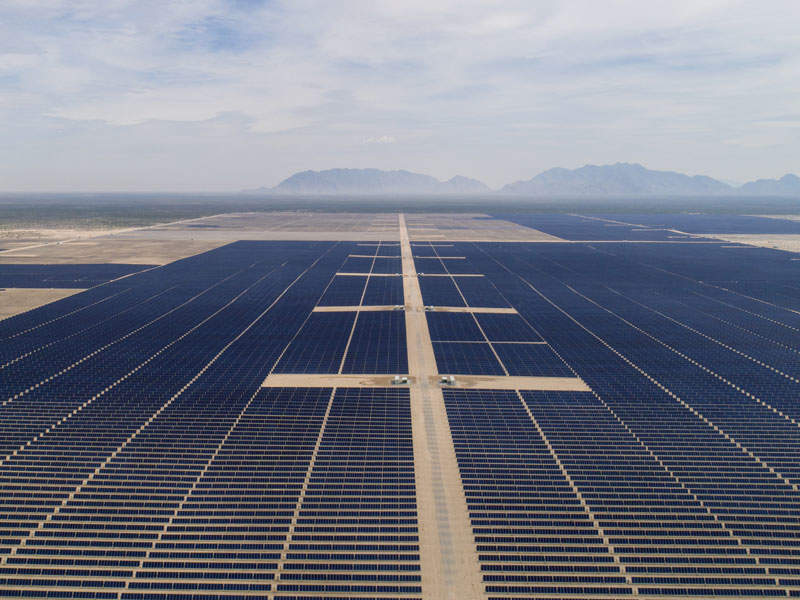 13. Copper Mountain Solar Facility, United States - 802 MW
The United States also features on this list of the largest solar farms in the world. The Copper Mountain Solar Facility in Boulder City, Nevada, was developed by Sempra Generation and first entered service in December 2010, becoming the biggest solar PV plant in the U.S. at 58 MW. Following the completion of Copper Mountain V in March 2021, it once again took the title of the biggest solar farm in the country—coming in at 802 MW.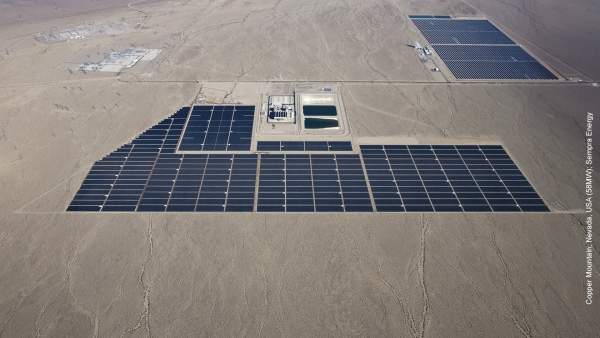 14. Mount Signal Solar, United States - 794 MW
Coming in just behind its compatriot, the Mount Signal Solar plant (a.k.a. The Imperial Valley Solar Project) is the second largest solar facility in the United States at 794 MW capacity.
The project is located to the west of Calexico, California, in the southern Imperial Valley, and, like many other projects listed here, there are plans for further expansion of the plant's capacity in the near future.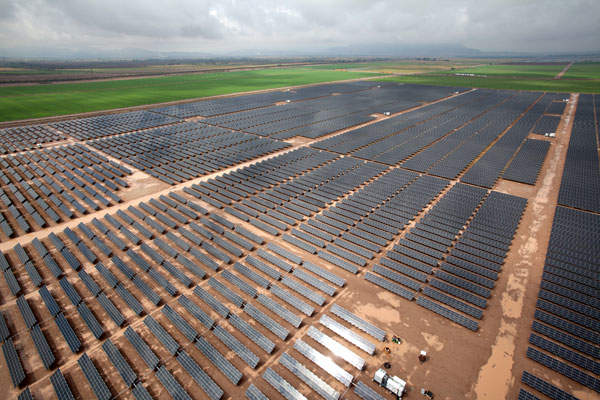 15. Rewa Ultra Mega Solar, India - 750 MW
Rounding out our list is another entry from India—Rewa Ultra Mega Solar. This solar power plant is spread across 1,590 acres in the Gurh Tehsil of Rewa District of Madhya Pradesh, with a total capacity of 750 MW. The project was developed by Rewa Ultra Mega Solar Limited (RUMSL), a joint venture between the Madhya Pradesh Urja Vikash Nigam Limited (MPUVNL) and the Solar Energy Corporation of India (SECI).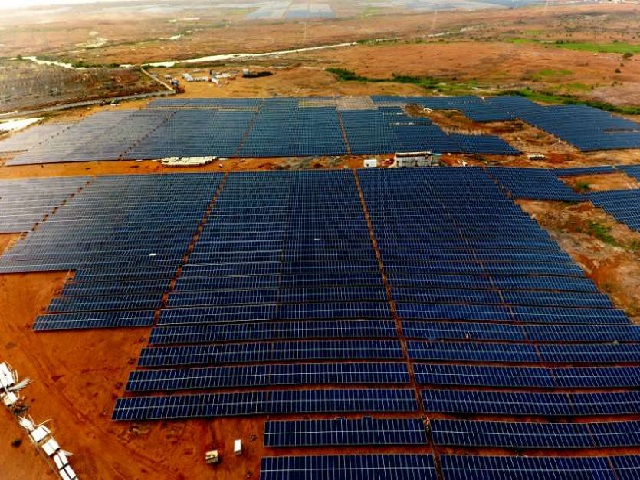 Who is the Global Leader in Solar Farm Construction?
As of January 2021, China is the global leader in terms of solar plant capacity, but India, the United Arab Emirates, and the United States are significant solar generators too. With ambitious climate targets in place across the entire country, we are likely to see significant growth in New Zealand solar farms in the very near future. Trilect Solar looks forward to contributing to the development of clean energy projects nationwide with its own work in the solar farm sector.
Trilect Solar is a division of Trilect Services, New Zealand's master electrician since 1997.
We are members of the Sustainable Energy Association of New Zealand (SEANZ) which offers additional peace of mind to our customers.
Trilect Electrical Services is a large electrical service company which is a member of the Master Electricians & Mastercraft network with 40 employees and a 20+ years history of customer satisfaction.
We do not use sub-contractors. All of the installations will be carried out by our experienced team.
Trilect Solar offers a customised energy plan that works for your home/ business.
Or call us on   0800 850 888