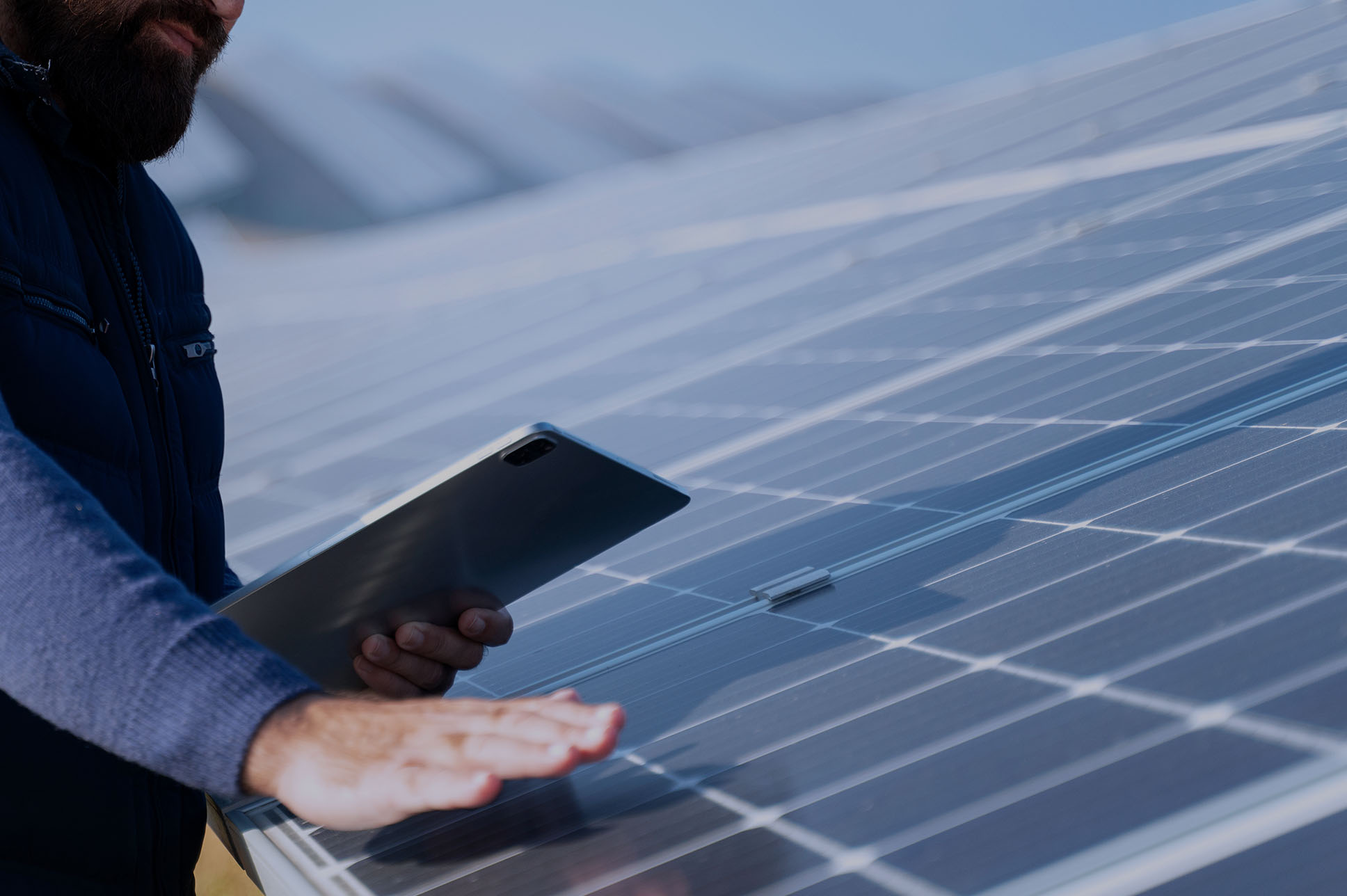 Look out for these common solar panel problems
A solar power system is one of the best investments you can make; not only do you start saving on your power bills from day one, but you are also contributing to a lower-carbon future and doing your part towards creating a more sustainable future.
While solar energy systems are relatively low maintenance, as with any product, problems can sometimes occur. This is particularly true for the most visible part of your solar power system, your solar panels. We've put together this useful guide of possible problems with solar panels to be aware of and look out for, as well as how to avoid them
Micro-Cracks on Solar Panels
Conventional solar cells are very fragile. Micro-cracks are tiny cracks that can appear on the panels and are hard to detect with the naked eye. But with time and major weather changes, these cracks can grow larger and become more visible.
They occur during conventional PV module production but can also sometimes be caused through careless handling during shipping or installation or an unforeseen weather event like hail.
So, it's essential that you always purchase from a company with the highest quality and testing standardswhen it comes to having solar panels installed on your roofs.
When these cracks become larger, it can disrupt the flow of energy in your panel and decrease your system's energy output.
There is actually little that can be done to fix this problem once it occurs, and your solar panels may make need to be replaced.
The best thing you can do is purchase a panel that can withstand the elements. Check out our panels here. We only use top quality products!
Hot spots can occur when a solar panel's energy production pathways are disrupted. If the solar panel's energy cannot successfully flow through to your solar inverter, it can become overloaded and emit excess heat, so they get 'hot'. This is one of the most common problems that you may experience with your solar panels. Hot spots can reduce your solar panel's performance and lifespan and, in some cases, can cause them to become irreparable.
Hot spots on your solar panels can be caused by things like the accumulation of dirt or bird droppings, partial shading, or structural defects.
Prevention is always better than the cure, and that certainly applies in this instance. You can do your part in maintaining your solar panels to reduce this problem, by ensuring that there is no build-up of dirt or bird droppings on the solar panels. But this isn't so easy when it comes to factors like partial shading and structural defects. This is why it pays to always purchase your solar power system from a reputable solar panel installer, who will be able to take these factors into account when designing your solar array, so that it shouldn't be a problem. It is also important to pay attention to your product warranty in case a solar panel replacement is required, to ensure you aren't out-of-pocket.
Electrical Wiring Issues with Solar Panels
Faulty and sometimes even old electrical wiring on your roof will stop your solar panels from performing efficiently as it can interfere with electricity production.
Over time it's natural for your electrical wiring on your roof to be susceptible to things like loose connections, corrosion and oxidation. In addition, pests on roofs like rats can do damage by chewing on the wiring. These electrical issues if left unattended can cause problems to your roof. In worst cases, they can even set your roof on fire so you want to ensure you do everything you can to mitigate the risks.
It's always a good idea to have your electricity inspected on a regular basis to ensure that all is well. Remember prevention is always better than cure. In addition, as soon as you suspect that something may not be right with your electrical wiring contact a licensed electrician as soon as possible. Don't attempt DIY electrical work yourself as to it's dangerous and often results in incorrect work being done. We always recommend that just prior to solar panel installation you get an electrician to inspect your electrical wiring to ensure that your roof is ready for solar panels.
Snail trails are the brown lines that can form on solar panels, that look like snail tracks on the surface of your panels. They are caused by a build-up of moisture in your solar panels and can reduce their overall performance and in some cases can even cause them to fail prematurely.
Snail trails can be caused by several factors, including defective silver paste used during the manufacturing of the solar panels, or micro-cracks in the solar cells which can create localised heat, which reacts with the moisture present, causing the snail trails.
The best way to prevent snail trails on your solar panels is to ensure you work with a reputable solar installation company that offers quality products and making sure that the warranties offered cover issues like this. This way you will know that if your solar panels have any type of problem, you will be looked after.
Roof Issues and Solar Panels
Although most roofs are suitable for solar panel installation, you'll find that some roof types like flat roofs and metal roofs are better for optimising sun exposure and so make it easier to have solar panels installed. Different roof types have different installation requirements.
Naturally, it is entirely dependent on what type of roof you have. In the case of solar panel installation, tiled roofs and hip roofs can present challenges with installation. But this doesn't mean you shouldn't have solar panels installed on them. In fact, globally there are thousands of tiled roofs and hip roofs that have solar panels installed. You just need a skilled professional to be to navigate around any problems that might occur.
Well unless you plan to get a new roof that is more compatible with solar panels like a tiled roof you can't do much about it. Rather you need to work with the roof you have.
One way to solve it – get your roof inspected prior to solar panel installation to ensure that there are no problems. This way installation can go ahead more smoothly.
Trilect Solar is a division of Trilect Services, New Zealand's master electrician since 1997.
We are members of the Sustainable Energy Association of New Zealand (SEANZ) which offers additional peace of mind to our customers.
Trilect Electrical Services is a large electrical service company which is a member of the Master Electricians & Mastercraft network with 40 employees and a 20+ years history of customer satisfaction.
We do not use sub-contractors. All of the installations will be carried out by our experienced team.
Trilect Solar offers a customised energy plan that works for your home/ business.
Or call us on   (09) 271 2493