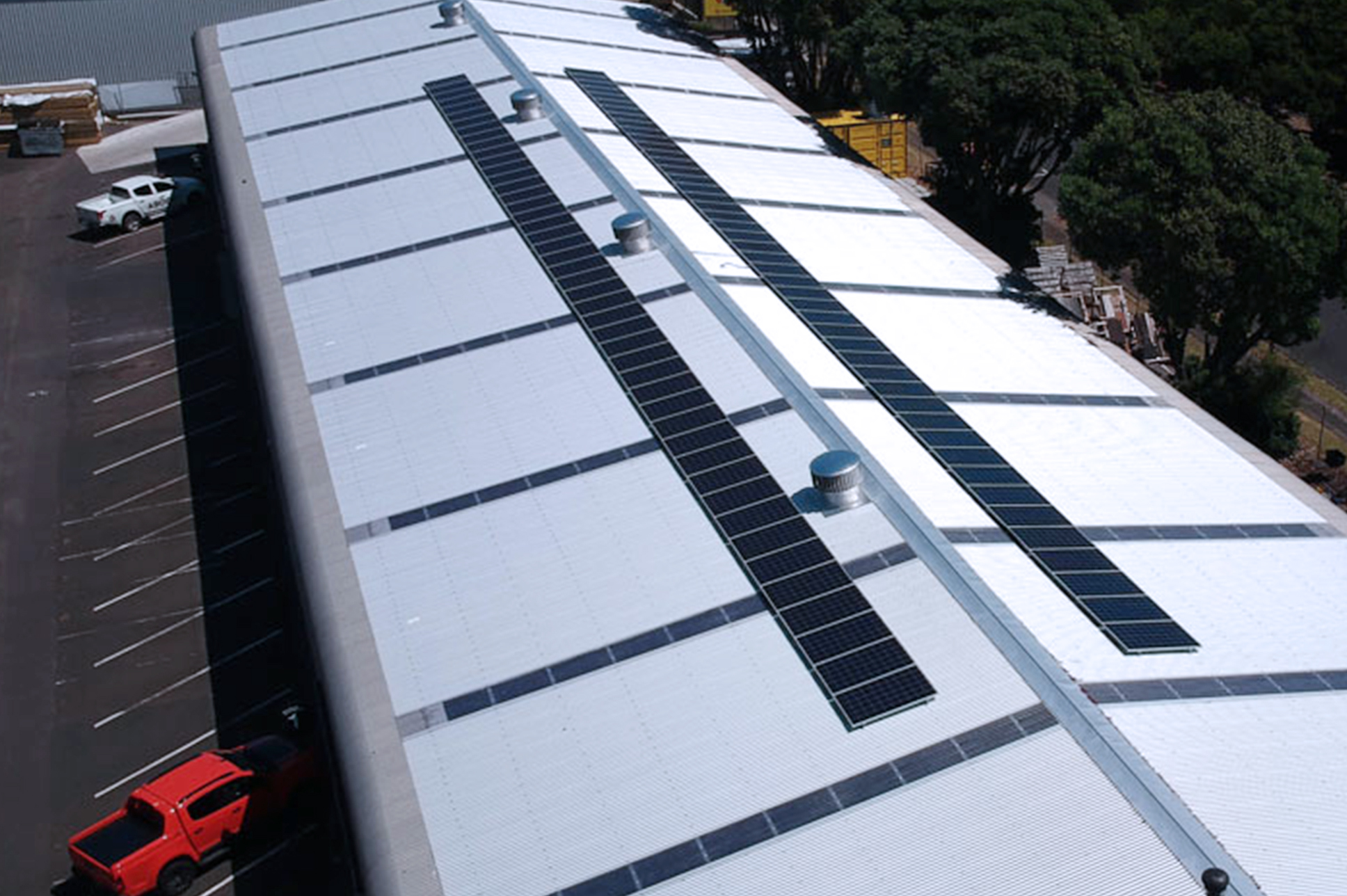 Questions to Ask Before Choosing a Commercial Solar Company
As with any business relationship, finding the right partner can mean the difference between a successful project and one that is fraught with miscommunication and inefficiency.
So whether it's a small-scale rooftop installation or a more complex renewable energy implementation, you must find a commercial solar company that can understand your goals, deliver best-in-class service, and continues to support your business after the project has been delivered.
This article provides you with questions that you may use when evaluating commercial solar partners. These questions will assist you in developing a clear picture of their experience, values, and  their capabilities.
Questions to Evaluate Their Business
Before progressing to the ins and outs of their commercial solar service offerings, it's a good idea to form a good general understanding of their business. The following questions will allow you to decide whether they possess the experience, work ethic and reputation to fulfil your commercial solar requirements.
What kinds of businesses do you typically work with?
It's not always possible, but finding a commercial solar company that has worked with businesses that are comparable to yours in size, industry, and energy requirements will give you confidence in their ability to meet your needs.
What size is your typical client?
In the early stages of your research, you'll want confidence that your solar energy partner can successfully deliver a project of your size. Larger commercial solar projects can extend beyond simple installation to include services like feasibility, monitoring, and reporting, so you want to ensure your partner has the resources to fulfill your needs.
How many solar systems have you installed?
While there's no reason that a burgeoning company won't be able to deliver your project, there's no doubting the value of broad experience. At Trilect Solar, we've delivered hundreds of solar systems all around New Zealand, which is just one of the reasons our prospective clients trust our expertise.
Have you worked with any clients I'll recognise?
If you're still looking for absolute confidence in the quality of their services, ask your solar partner about their client base. Big-name businesses on their books could give you the extra convincing you need.
Where do you attract most of your work?
Who better to vouch for your solar company's quality of work than their previous clients? If your solar partner attracts a lot of their new work through customer referrals, this is a powerful indication of their quality.
What makes you different from other suppliers?
Whether it's specific expertise within a particular industry or a forward-thinking project methodology, it can be helpful to uncover your potential solar company's "secret sauce".
At Trilect Solar, we believe our creativity, sophistication, positive culture, and unwavering commitment to quality set us apart.
Are you involved in any industry associations?
Involvement in associations is a great reflection of a company's dedication to bettering their industry, which most often translates to going above and beyond for their clients.
Trilect Solar are members of the Sustainable Energy Association of New Zealand (SEANZ) which offers additional peace of mind to our customers.
Trilect Solar is a division of Trilect Services, –  a large electrical service company that is a member of the Master Electricians & Mastercraft network with 40 employees and a 20+ years history of customer satisfaction.
At Trilect Solar, we will provide permanent solutions, with years of industry experience we know what is available and what works to achieve the optimum outcome for our clients. We work closely with architects, construction companies, consultants and individuals from early planning right through to installation, handover and equipment training.
Questions to Evaluate Their Services
Now that you have a strong understanding of their general business, it's time to evaluate the capabilities of your potential solar energy partner to ensure they can deliver a renewable energy system that meets your needs.
Our business doesn't have an energy strategy. Can you help us from the ground up?
Not all clients will be able to approach a commercial solar energy provider with a clear picture of their requirements, or even how renewable energy will integrate into their operations. If you fall into this category, look for a solar partner that can work with you to build a bespoke energy strategy that accounts for your existing systems and energy goals.
What kind of commercial solar system do you recommend for my business?
If you're unsure how best to incorporate solar power into your business, don't be afraid to ask for your potential partner's input. They should be able to recommend a best-fit solution that works for your business.
Will I have a dedicated project manager while working with you?
Commercial solar projects can often involve ongoing collaboration and review, so it's important that you maintain open lines of communication with your provider.
Do you offer feasibility services?
Solar feasibility services like energy modeling, solar design, project planning, compliance, and procurement can ensure your new energy system is aligned with your business goals, meets regulatory requirements, and will be financially effective
What is your reporting process on how my system is performing?
Consistent monitoring of solar systems is one thing, but communicating this data to the client is another. You should feel confident that you're staying on top of your solar performance, which is why regular and detailed reporting is essential.
What support will we receive after the completion of the project?
As mentioned, you shouldn't ignore your solar system once the installation is complete. It's important to understand how your solar energy partner is equipped to support your system with monitoring, maintenance, and reporting after the project has been delivered.
As you can see, there's a lot to think about when evaluating commercial solar companies. To learn more about how Trilect Solar can assist your business in making a positive move towards more affordable and cleaner energy, get in touch with us today.
Trilect Solar is a division of Trilect Services, New Zealand's master electrician since 1997.
We are members of the Sustainable Energy Association of New Zealand (SEANZ) which offers additional peace of mind to our customers.
Trilect Electrical Services is a large electrical service company which is a member of the Master Electricians & Mastercraft network with 40 employees and a 20+ years history of customer satisfaction.
We do not use sub-contractors. All of the installations will be carried out by our experienced team.
Trilect Solar offers a customised energy plan that works for your home/ business.
Or call us on   (09) 271 2493