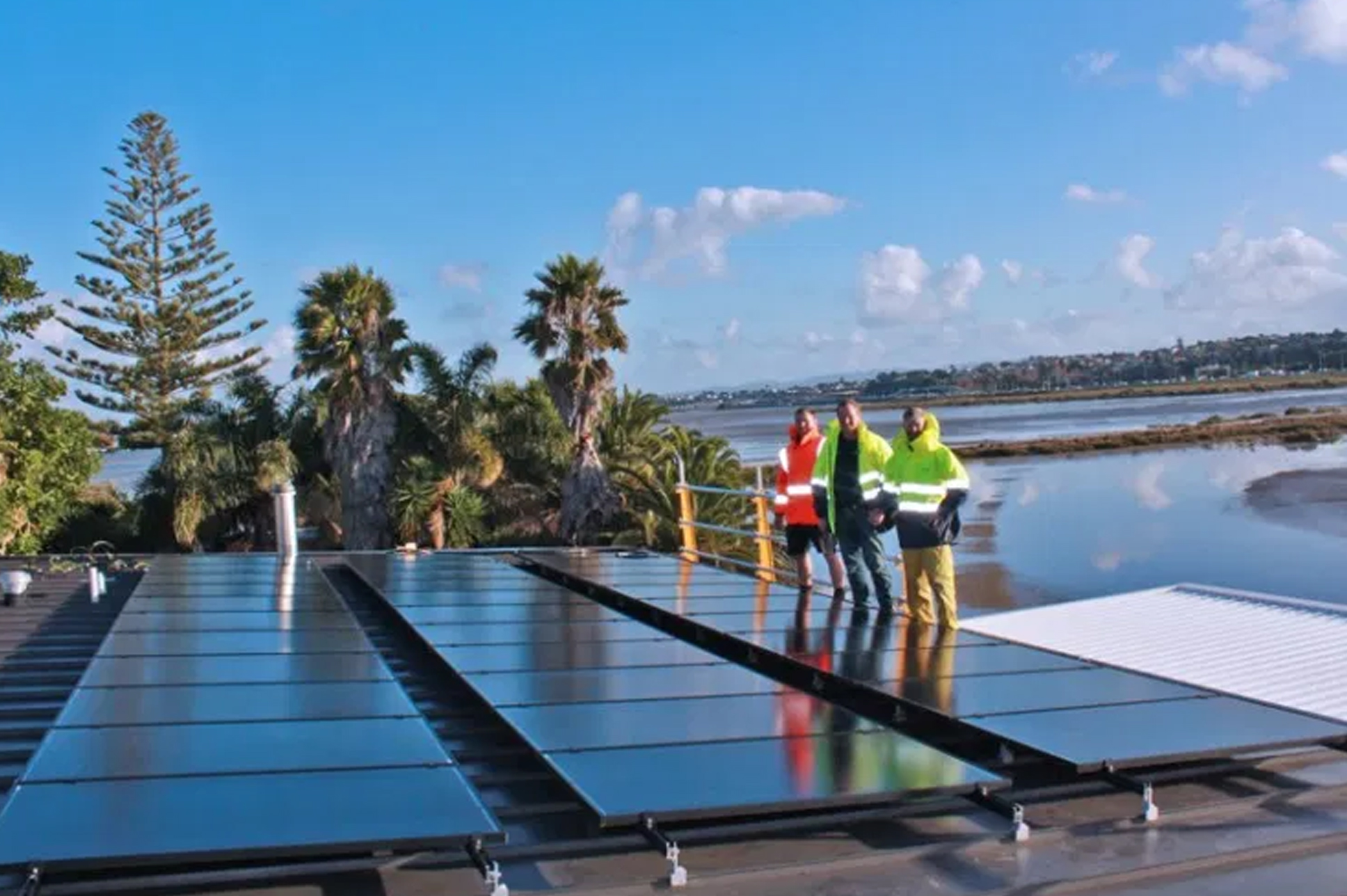 Solar panels, inverter & everything solar that you need to know
Installing a home solar energy system is a smart financial investment for many homeowners.
While considering different offers from solar suppliers, make sure you got these factors cover as well: the equipment that you choose for your system, your financing options, and the installer that you select all have an impact on your solar savings.
There are two main components to a grid-connected solar energy system: the solar panels themselves, which create electricity from sunlight, and the inverter, which converts the electricity into a form you can use in your home and provide monitoring of the system which allows you to see how much power you're creating and using.
PART 1: HOW TO CHOOSE THE BEST SOLAR PANELS IN NZ
This part will focus on helping you to evaluate the qualities of the solar panels and pick out the best one for your home.
Simple steps to choose quality solar panels
What is the type of solar panels are you looking for? monocrystalline, polycrystalline or thin film.
Solar panels efficiency: normally, it will be between 15% – 21%.
Solar panels warranty: Normally you should get around 25 years for solar panels warranty.
Which tier are your solar panels? Tier-1 is considered the best, while Tier-3 is not as highly rated.
How many types of solar panel are there?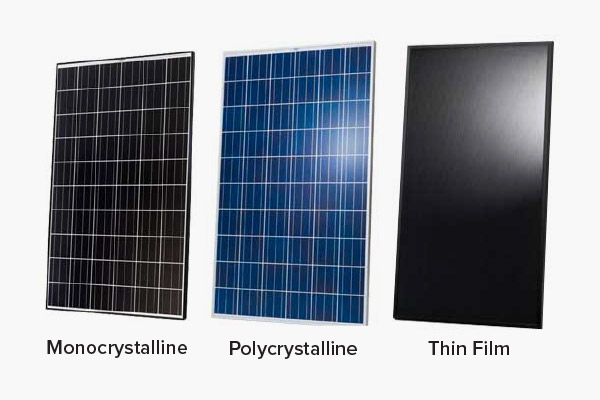 As we mentioned above, there are 3 types of solar panels: monocrystalline, polycrystalline and thin film. The monocrystalline solar panel is the most sought-after panels, while the polycrystalline solar panel is following closely behind. With around 1% difference, monocrystalline is fractionally more efficient and expected to last a year or two longer.
Thin-film solar panels are the least efficient, won't last as long and are generally the cheapest.
Because monocrystalline panels are more efficient, they generate more solar power within a smaller roof area. If limited space is available for solar panels consider monocrystalline solar panels.
The efficiency of solar panel 
There is a saying "You get what you pay for". This also applies to solar panels price.
A highly efficient solar panel comes at a premium price; it's important to select the solar panel that is best suited to your budget and electrical needs. An again, remember the efficiency of most solar panels available in New Zealand range between 15% to 21%.
Efficiency rates calculate: how much of the sun's energy is being transformed into electricity as it makes contact with solar panels. If you're struggling with it, get in touch with the team at Trilect Solar, we can help.
High-efficiency solar panels are the preferred option; with higher efficiency, they produce more power per meter square. Therefore, you require less roof space for panels, and other marginal benefits such as less mounting gear, less labour installing etc. At the end of the day, what seems to be expensive solar panels might end up saving you money!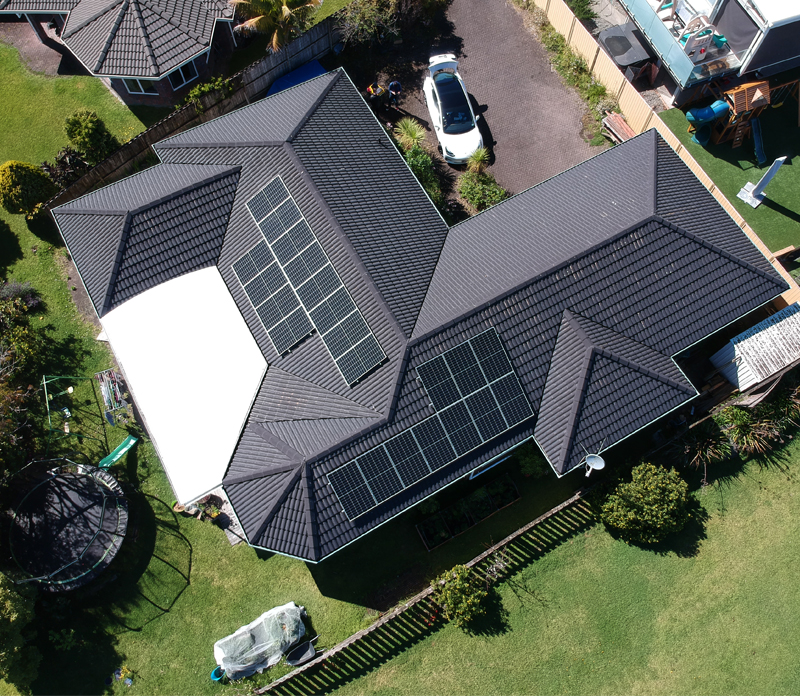 Solar panels warranties
Most solar panel manufacturers have 25-year performance warranties, suggesting the manufacturer is confident that their solar panels will last 25 years, if not longer. Solar panels also have a manufacturer's warranty (or product warranty) which is generally 10 years.
It is important to know how to claim warranties. For instance, a solar installation company that a buyer has purchased solar panels from might not be in operation in 15 years' time. If this were the case, the next point of contact could be the New Zealand wholesaler of the solar panels, or the manufacturers themselves. Know who to talk to in the future with regards to your solar panels, the professionals are always there to help.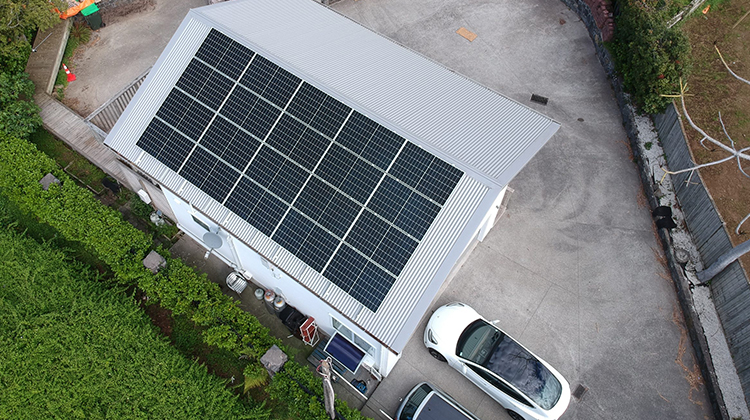 Which solar panel brand is most reliable?
Key point: Always research solar panel brands!
Household brands are a rarity when shopping for solar panels. These unfamiliar brands should be considered! Some of the best solar panels are of Chinese origin. We advise you to google the brand you have been quoted for, and check for their reviews.
At Trilect Solar, we are using JA solar panels & Huyndai Solar panels for most of our installation. However, don't hesitate to let us know if you want other options.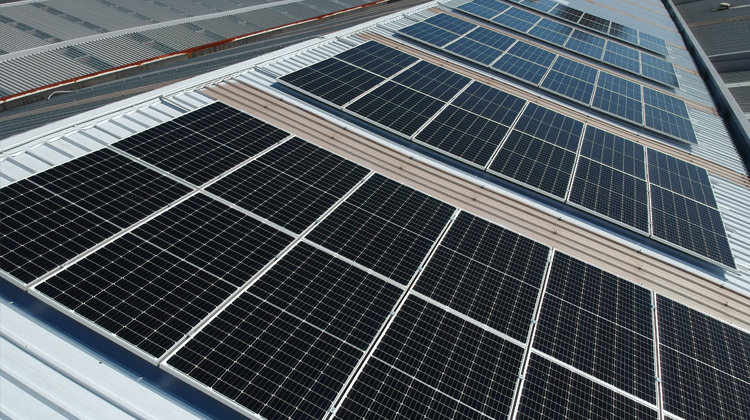 The difference between solar panel tiers
The solar power industry grades solar panels via the tier system.
Tier 1: The best solar panels available on the market. Manufacturers are vertically integrated; they have control over the entire manufacturing process. They use high-grade silicon solar cells and are the best performing solar panels.
Tier 2: These panels don't necessarily have substandard quality compared to Tier 1, but tier 2 manufacturers don't control the whole process. They spend less on research and design, but they often still feature the latest developments on design and construction.
Tier 3: Unfortunately, these manufacturers are the largest percentage in the market. Often tier 3 businesses only assemble parts and source their products on the open market.
At Trilect Solar, we use tier 1 solar panels for all of our installations. This is for best solar system performance and durability for you.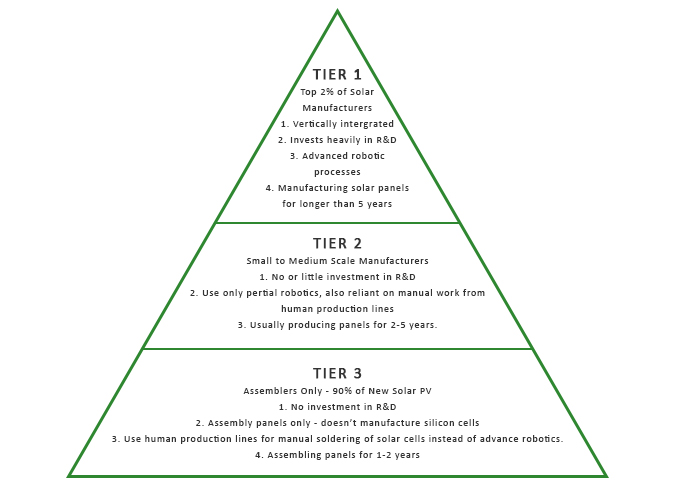 Solar panel specifications
Need more details on solar panels? Ask solar installers for datasheets.
On these sheets, you can find out the solar panels power tolerance, temperature co-efficient rating, dimensions and a lot of other technical specs. Our solar panel specifications are available on our website for anyone to see. Click here to learn more.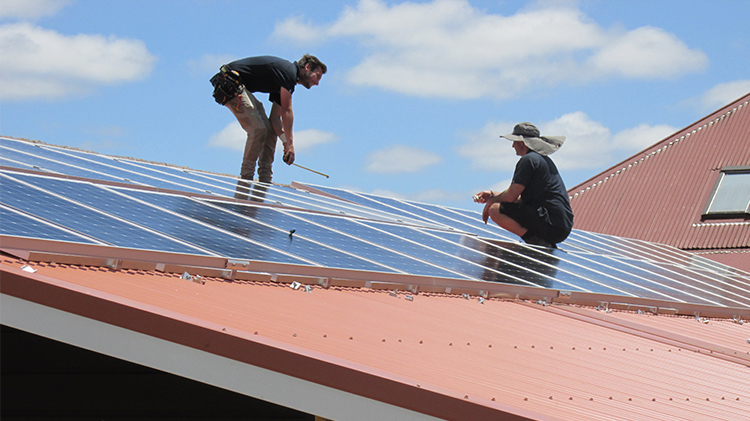 PART 2: SOLAR INVERTER
The solar inverter is the most sophisticated part of any grid-tie solar system and unfortunately, it's also the part most likely to have issues. This is not surprising considering inverters are usually located outside in harsh weather conditions including rain, humidity and extreme heat, all while generating thousands of watts of power for up to 10 hours a day. This is why it's important to use a quality inverter and mount it in a sheltered location if possible.
There are two types of inverters on the market today, string inverters and micro-inverters.
String inverters
String inverters have been around a lot longer than micro-inverters. For a residential solar power system, a string inverter can be mounted on a garage wall or close to a switchboard. Cables connected to the solar panels run through wall cavities, through to the inverter.
The advantages of string inverters:
They allow for flexible solar panel configuration
They are highly efficient (94% to 97.8%)
Economical
3 phase power demand is possible
Offer monitoring access at the inverter and remote access
Micro-inverter
Micro-inverters (much smaller inverters) have been on the market since the 1990's, but only became competitive with string inverters in early 2010. One micro inverter is attached to the back of every solar panel installed and they perform the same function as string inverters. The main difference is that they convert DC electricity from just one panel into AC. An AC cable connects all the panels and sends the electricity through to your switchboard.
The advantages of micro-inverters:
Inverter efficiency ranges from 95 to 96.5%.
They run silent
The micro-inverter will maximize the output of each solar panel, therefore panels will not need to be adjusted to lower levels if other panels in the system are not performing. Therefore shading is less of an issue.
Solar panels can be individually monitored for performance

Warranties
Most string inverters have a warranty of 5 years. Paying more for a 10-year warranty is highly recommended. Micro-inverter warranties range from 10 years to 25 years.
Chinese Vs European solar inverters
Due to their reliability and consistent build quality, European brands are favoured amongst solar engineers. Having said that, Chinese manufactured inverters are gaining ground and many Chinese brand inverters are becoming just as reliable as their European counterparts.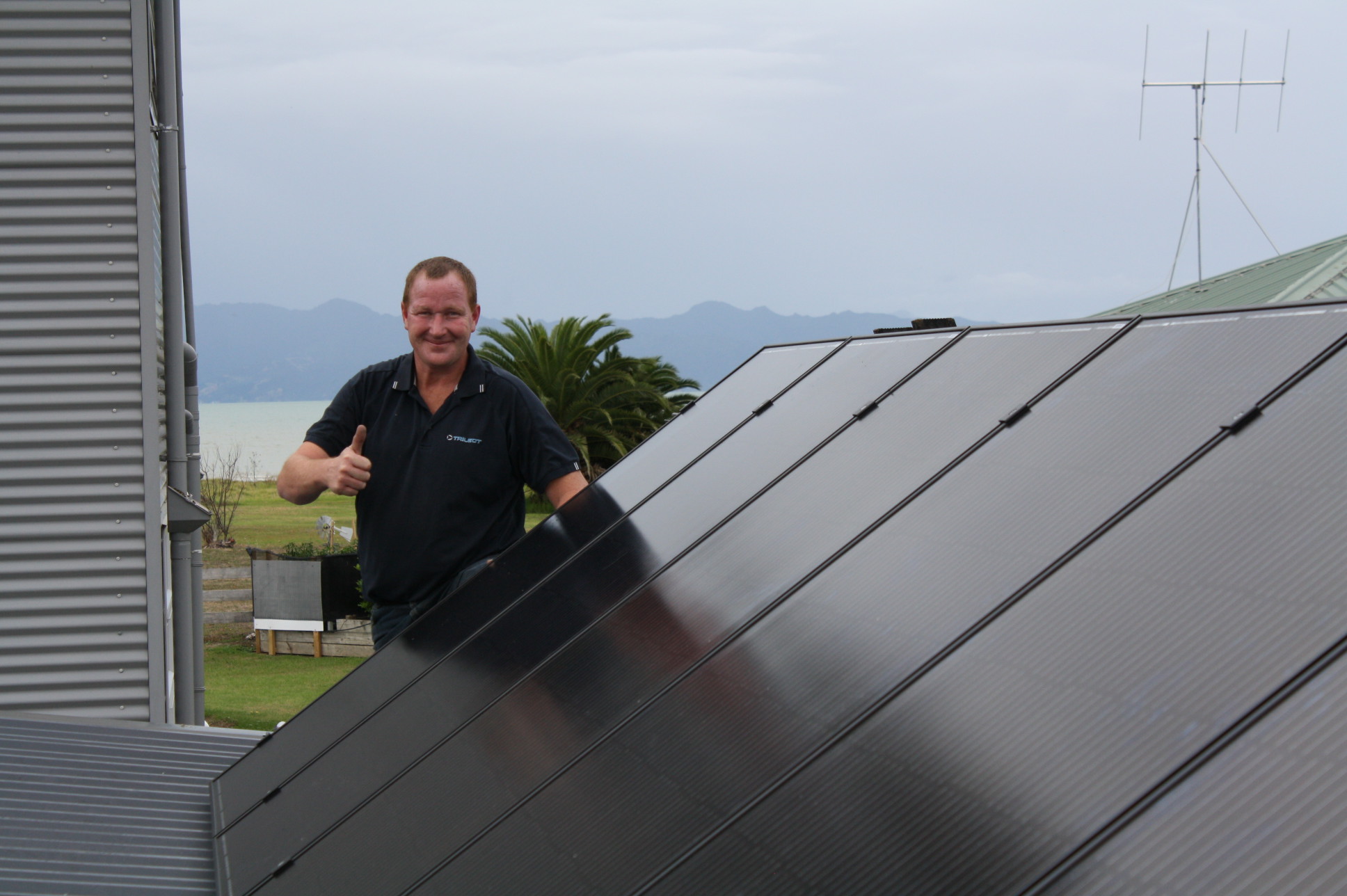 PART 3: ARE YOU SOLAR – SUITABLE?
A solar system for an average-sized house can be installed for under $10,000 (seriously, check on our solar special here).
The time for a solar system pays itself off will depend on different factors, such as:
The amount of power the solar panels generate, how much of that you use, and how much is sold back to the retailer.
The money that you miss by not investing the money spent on solar elsewhere or if you are borrowing, the interest payments you make
Your power prices and buy-back rates? – this can be increased or decreased over the lifetime of your solar panels.
The lifetime cost of the solar system.
Whether a solar system is suitable for your home or not, normally will be decided by 2 things: How much power a system can generate and how much of that power you can use.
How to assess your home
There are online tools you can use to evaluate the sustainability of your home for a solar system, such as:
In both, you can input details about your home, current energy usage, and behaviours to find out if a solar system is right for you or not.
When making any assessment, it's important to note the solar system is a long-term investment. Over the 20+ year life of the system, a lot of things can change: interest rates, power price, buyback price, the number of people that will use power in your property, etc – these will affect the amount of saving a solar system can provide you.
What can you generate?
In New Zealand, your solar panels need to face north to get the best power production. Best roof direction will be north-east- to north-west-facing, with a 15 to 45° pitch.
Look for shading on the roof – think nearby hills, trees or buildings. As soon as panels are in shade, their generation levels drop. Think long-term as well. How big will the neighbours' trees be in 20 years? Is there the possibility of taller buildings being put up in your area?
What can you use?
Getting solar panels installed on your roof is only part of the job. You also need to make the best use of the power produced. Selling it back isn't financially attractive (the buy-back rate from power retailers is 7 to 8¢ per kWh). A better option is using the power produced on your roof during the day.
To get the best payback from a solar system, you need to use as much of the solar power as possible as it is generated. Some of the power used in morning and evening peaks can be shifted. Using timers to delay and stagger appliances could be one of the recommended options.
Solar energy will benefit the most if you consume power all day, especially in summer. That could be because your home is occupied all day, people working from home, or have an electric car charging, etc.
Getting the right size
The ideal solar energy system for your home is sized so you can use most of the power it generates, selling as little as possible back to the grid. So a large system may be cheaper per watt generated, but it could take a long time to pay off the extra investment. Most important is a system that has to be fit to the size of the family. For most accurate system size, book a FREE consultation with the team at Trilect Solar. We will be able to analyze and figure out with system size that will benefit your house the most.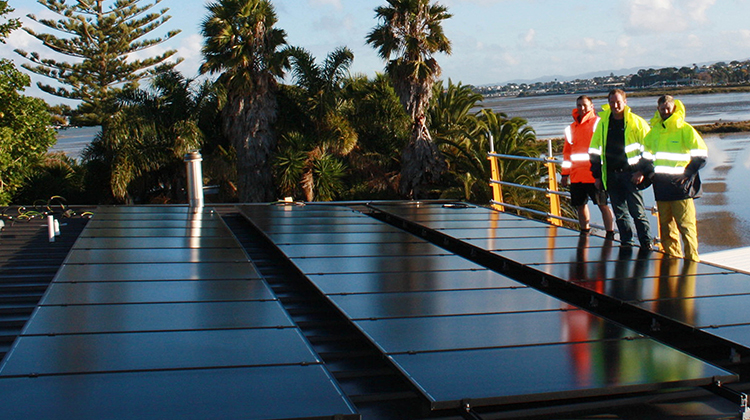 PART 4: INSTALLER ASSESSMENTS
Most installers will check the latest power bill, ask questions about our household size and usage behaviours. They will also want to know if you have any major power use (spa pool, heated pool, or home office etc.)
Installers might suggest pairing the panels with a larger-than-required inverter. This is actually a genuinely good idea as it allows the addition of generation capacity in the future (for example, if batteries were to be installed).
Each installer will offer several brands of panels and inverters. This is where you go back to the first part of this article – on how to pick out the most effective solar panels – this will come in handy. For inverters, the smart choice is a system with monitoring software so you can see in real-time the amount of power you generate and use. This enables you to adapt behaviour to use as much self-generated power as possible.
It's important to check your warranty. For panels, you want a guarantee of minimum power production levels for at least 20 years. Panels and inverters should also be covered for physical and electrical issues.
Normally, all quotes will include equipment, installation, and any consents or paperwork needed to switch the home to solar energy.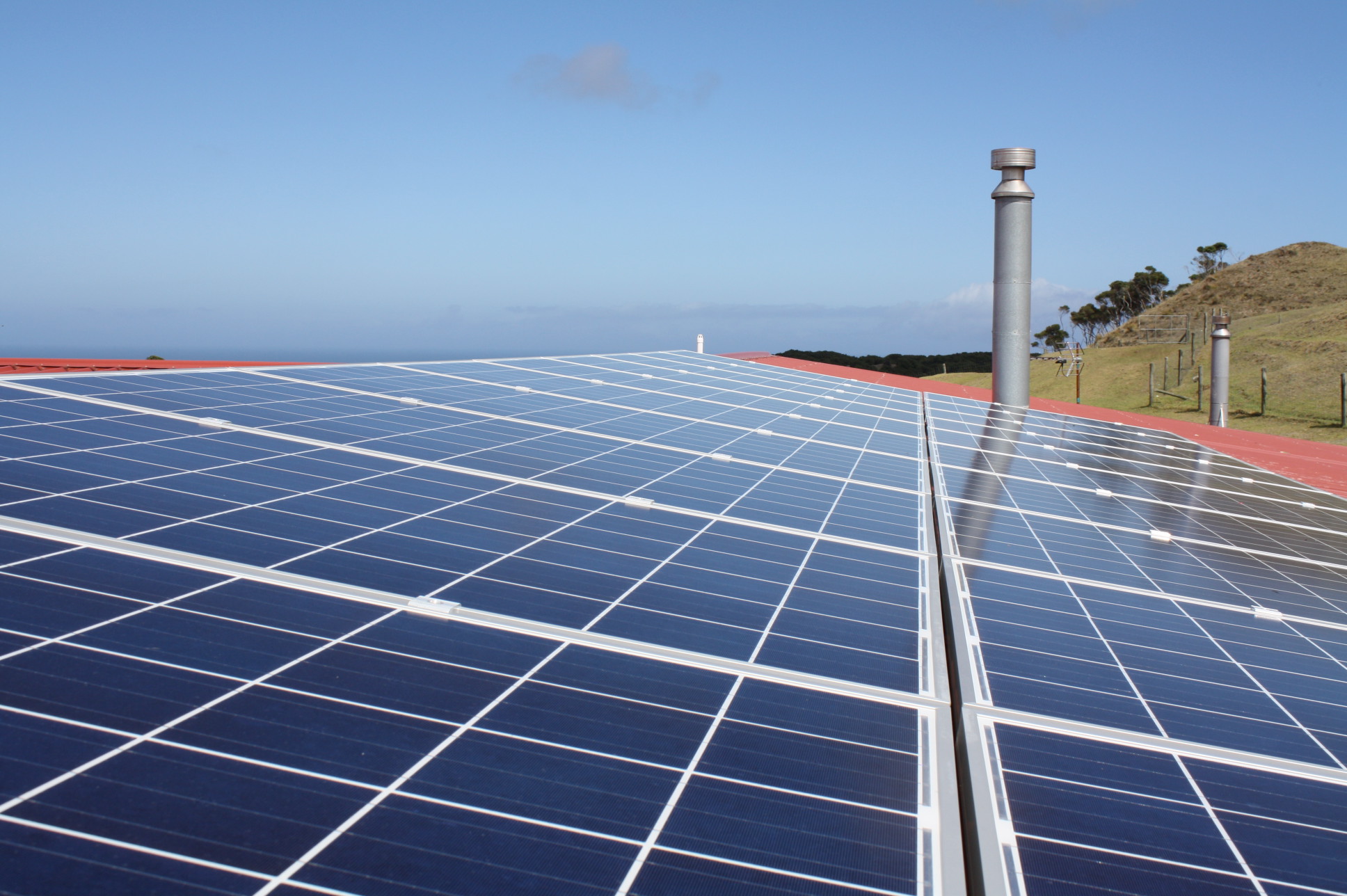 PART 5: FINANCE OPTIONS
Keen to put those solar panels onto your roof now but don't want to pay a huge bill upfront? We have an option for you.
In an effort to address climate change, since the beginning of 2020, Westpac started to offer interest-free loans on solar power systems and a range of products that aim to keep homes healthy and warm.
The loan is only available to both new and existing Westpac home loan customers. Customers can borrow up to $10,000 (interest-free) for up to 5 years.
Other items on the interest-free loan list include insulation, heat pumps, double glazing and ventilation.
Westpac is the first New Zealand bank to be Carbon Zero Certified. They achieved this by reducing their carbon emissions via less air travel, creating energy-efficient offices and enlisting an electric car fleet. The remaining emissions are offset by planting permanent native forests.
Since Westpac started measuring their emissions in 2008, emissions have been reduced by 50% and they aim to reduce them by a further 30% in the near future.
The bank is also giving consideration as to whom can receive loans. Westpac is not currently loaning to coal mining businesses, but are still lending to the gas industry, with the bank hoping to ease these loans back over time.
The requirements for this loan are:
To currently have a Westpac home loan, and to meet standard lending criteria.
20% equity in your owner-occupied home, or 30% in your investment property.
For more information, click here to go to the Westpac Warm-Up Loans page.
Click here to read Westpac's assessment on solar power's return on investment.
Not a Westpac customer? No worries, Trilect Solar have other finance options available for you. Get in touch with one of our team and ask us about it.
Trilect Solar is a division of Trilect Services, New Zealand's master electrician since 1997.
We are members of the Sustainable Energy Association of New Zealand (SEANZ) which offers additional peace of mind to our customers.
Trilect Electrical Services is a large electrical service company which is a member of the Master Electricians & Mastercraft network with 40 employees and a 20+ years history of customer satisfaction.
Or call us on   (09) 271 2493