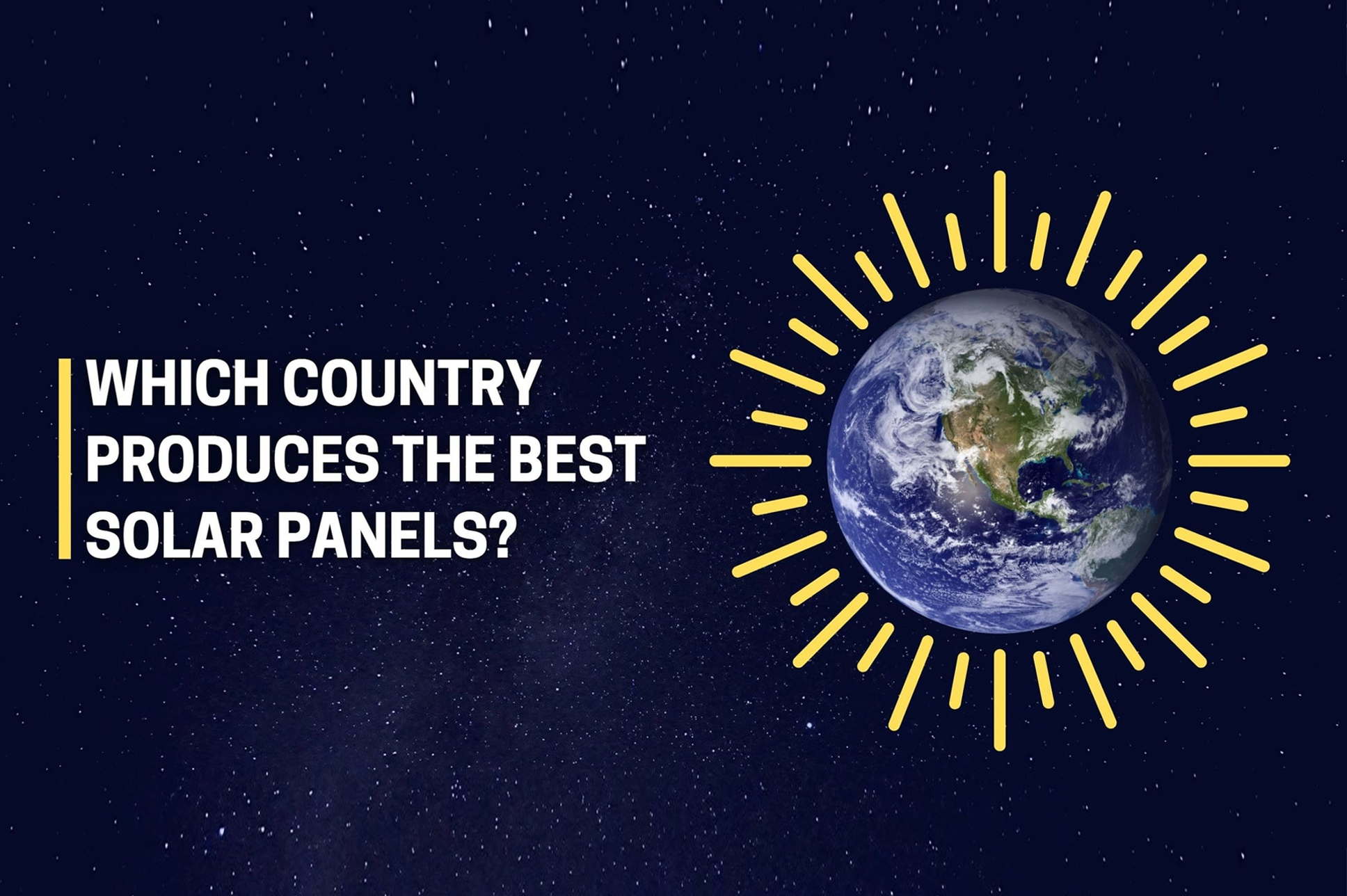 Which country creates the best solar panels?
#solarindustrynews #solararoundtheworld #commercialsolar
Countries have reputations in different industries. Japan makes innovative tech, Germany builds amazing cars and Brazil produces the tastiest coffee.

But which country produces the best solar panels? Hear what our solar experts have to say below.
Solar is a hot commodity in every country. In fact, the world's installed solar capacity has reached over 627,000MW. That's colossal. As the issue of climate change has become central in politics, most governments are investing in solar and incentivizing solar panels for businesses and homeowners. And one country is clearly in the lead when it comes to this venture.
China has almost one third of the world's solar capacity. Their government has put an enormous focus on solar energy, and it has provided a platform for the largest solar market ever seen. Right now, the vast majority of solar manufacturing happens in China. So it's no surprise that some of the best – and some of the worst – solar panels are made there.
Some of the biggest solar players with Chinese roots include:
Most of these companies do everything from research to manufacturing solar panels. But not every solar panel that comes out of China is a Chinese design. Because of the lower production costs there, dozens of foreign companies (e.g. Canadian Solar) have set up factories there. So China is producing high-quality solar panels designed by minds all across the world.
The United States of Solar
As the third highest PV market in the world, the USA also makes impressive solar hardware. And with America's scorching deserts and terrible storms, panels from the US adapt well to the Aussie climate. The big names in solar in the US include:
First Solar – They produce world-leading utility-scale solar arrays.
Hanwha Q Cells – While they have huge factories in the US, they also produce solar panels in Germany, South Korea, Malaysia and China.
Panasonic – Partnering with Tesla, Panasonic produces a big chunk of solar panels for the American market in the US.
Even LG (a South Korean company) has a solar manufacturing plant in the US.
Other countries that produce impressive solar panels include: Japan, Germany, South Korea and India. Australia has also entered the game with Tindo Solar producing premium panels in the heart of Adelaide.
Trilect Solar is a division of Trilect Services, New Zealand's master electrician since 1997.
We are members of the Sustainable Energy Association of New Zealand (SEANZ) which offers additional peace of mind to our customers.
Trilect Electrical Services is a large electrical service company which is a member of the Master Electricians & Mastercraft network with 40 employees and a 20+ years history of customer satisfaction.
We do not use sub-contractors. All of the installations will be carried out by our experienced team.
Trilect Solar offers a customised energy plan that works for your home/ business.
Or call us on   0800 850 888