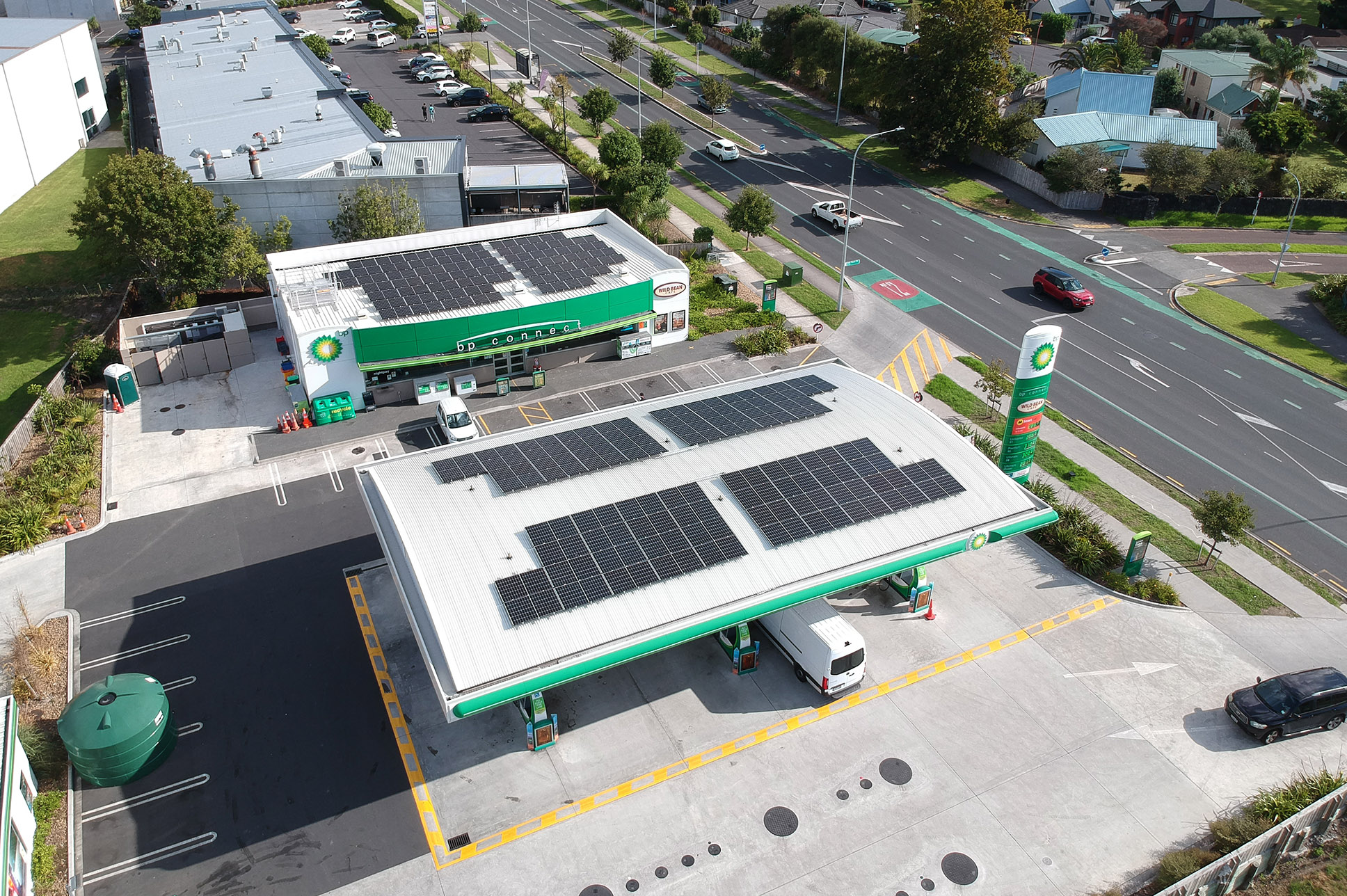 Commercial solar system for bp
Commercial solar system for WEL networks, Hamilton
In 1999, bp New Zealand started their journey with solar power with the first integration of panels into their forecourt canopies. This journey has continued into 2022 where Trilect Solar have been able to assist bp with the design and installation of commercial solar array systems for selected bp service stations throughout New Zealand.
Our team provides expert engineering, procurement and construction services for solar power systems in New Zealand for commercial properties. We work closely with architects, construction companies, consultants, and individuals from early planning right through to installation, handover, and equipment training. Thinking about switching your business to solar? Get in touch with Trilect solar for more info.
#commercialsolar #solarenergy #trilectsolar
Trilect Solar is a division of Trilect Services, New Zealand's master electrician since 1997.
We are members of the Sustainable Energy Association of New Zealand (SEANZ) which offers additional peace of mind to our customers.
Trilect Electrical Services is a large electrical service company which is a member of the Master Electricians & Mastercraft network with 40 employees and a 20+ years history of customer satisfaction.
We do not use sub-contractors. All of the installations will be carried out by our experienced team.
Trilect Solar offers a customised energy plan that works for your home/ business.
Or call us on   (09) 271 2493