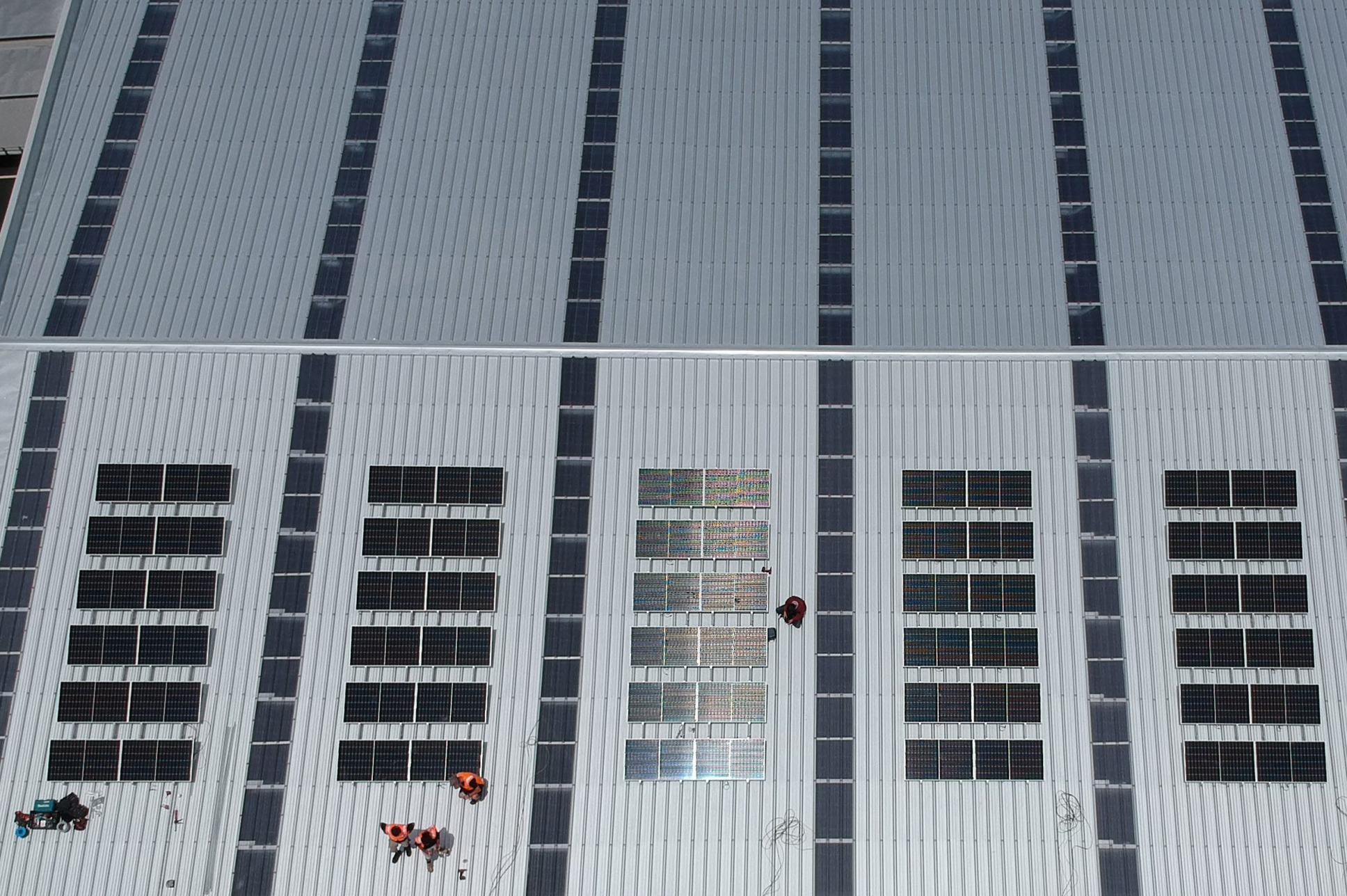 Common commercial solar installation mistakes
As power prices continue to rise, there's no better time to choose commercial solar installation than today.
Of course, going solar is also a big decision – one that you'll want to research and put a lot of thought into before pulling the trigger.
The problem is that it isn't something that most business owners deal with on a daily basis. As such, it isn't unheard of for business owners to end up making the wrong call when it comes to commercial solar installation.
You'll want to make the right choice when it comes to commercial solar installation in Auckland – a huge amount of money could be on the line.
And that starts by avoiding these common mistakes
1) Getting cheap solar panels installed
We all like getting a bargain – when it comes to solar, however, going for the cheapest option can actually wind up costing you in the long run!
When you buy a cheap pen, you aren't too badly affected if it dies on you after a week. If it's something as big and important as your solar panels, it does matter.
Sure, commercial solar installation is getting cheaper by the day. However, that doesn't mean that you should go for the cheapest option available!
Simply put, a lot of the cheaper options out there can't be trusted. Many no-name brands cut corners in order to bring down their cost, making them less efficient than their pricier counterparts.
Not to mention, a lot of the cheaper brands don't offer locally-based support networks. If something goes wrong, you may have to end up paying extra for it (and in some cases, they may not even offer support, leaving you out to dry). You know what they say: you get what you pay for!
Our team works with some of the most reputable brands in the industry – check out our solar panels here.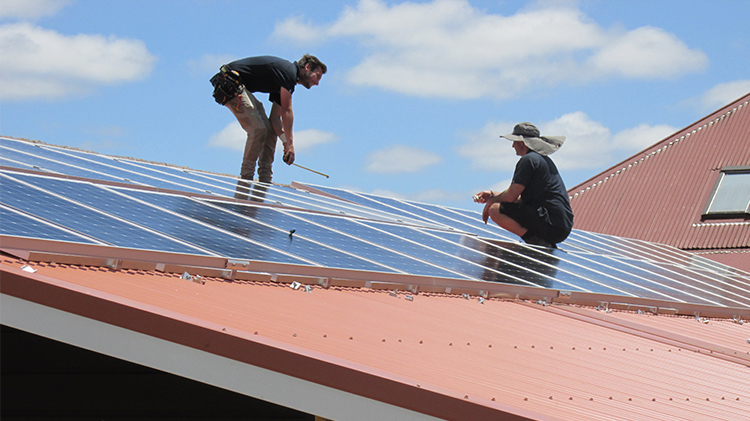 2) Choosing the wrong team
While we're on the topic of getting what you pay for, it doesn't just brand you can't afford to cheap out on – it's also your commercial solar installer as well.
As a booming industry, there are plenty of people in the business to make a quick buck.
These operators:
Don't have a lot of experience with solar
Don't have the connections with reputable brands
May be forced out of business when the market stabilises in the future
Poorly installed solar panels are the worst thing that can happen – luckily, you can avoid this by choosing a team that knows commercial solar, and who will still be around to provide ongoing support.
Take us for example.
We have started installing solar since 1997 – long before the current boom started. It isn't just a side-business for us – it's one of our very main focus. Thus, you can trust us to stick around for the long-haul!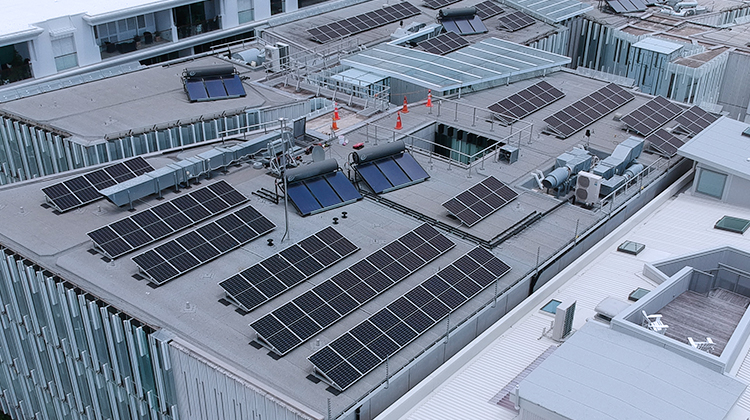 3) Ignoring the warranty
When looking at commercial solar installation quotes, what do you look at?
Chances are, it isn't the warranty!
Many solar brands offer a 10 or 15-year warranty. That isn't a bad number – however, we can do one better. Hyundai panel – our most recommended solar panels offer 25 years product warranty & 25 years performance warranty
When considering commercial solar installation in Auckland, it's crucial that you factor the warranty into your decision – it could save you a world of pain further down the line!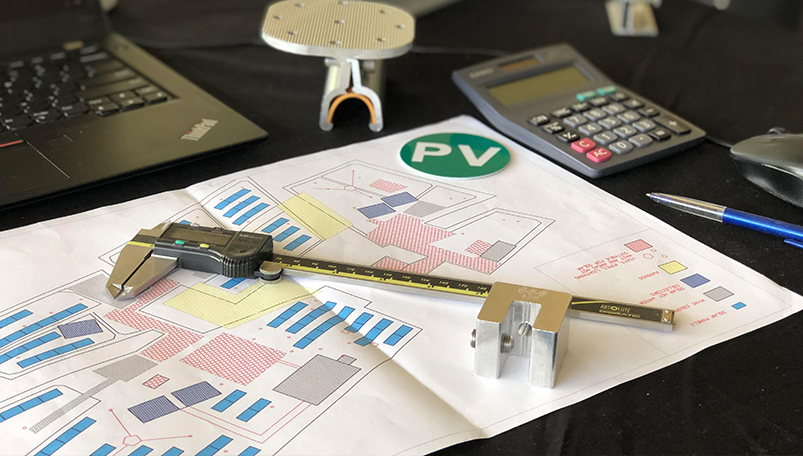 4) Not looking at the stats
The whole point of commercial solar installation is to save money and cut down on your energy bills.
We solar installers understand that – that's why many quotes focus on the cost of solar. They understand your goal is to save money, so they lowball their quote in an effort to get you to sign.
While upfront costs are important, if you ask us, the more important savings are the savings you'll experience over the life of your commercial solar panels. Unfortunately, many business owners overlook this, instead of focusing on the upfront expenses.
Unlike other commercial installers, Trilect Solar's quotes focus on telling you exactly how much you stand to save. Using sophisticated programs and readings of your typical energy usage, we'll tell you:
How much you'll save over the lifetime of your system
How much you'll be able to cut from your power bill
Your ROI over the life of your solar panels
We'll also explain all of this in simple, easy-to-understand language.
Don't be like other businesses – when looking at quotes, focus on the long game, and demand projections for how much you're going to save.
This will help you make the best, most-informed decision for your business!
Avoid making mistakes with your solar panel installation with Trilect Solar today!
We get it – when it comes to commercial solar installation, you don't have all the answers. While you're doing your best to get the facts straight, it's going to be difficult to avoid making mistakes.
That's why our approach towards commercial solar installation focuses on ensuring that you're informed about every part of the process – it's just one of the reasons we are the right choice for you and your commercial solar project.
We take a data-first approach towards our solar quotes – come to our team for commercial solar installation, and you'll have hard numbers telling you:
How much you'll save
Your ROI
The amount of power your panels will generate
Our goal is to help you save money. And ensuring that you're fully-informed is crucial if you're to avoid making a mistake you'll regret! And it all starts with a phone call.
Start saving money – contact Trilect Solar today on (09) 271 2493 or fill in the form to get in touch with us today.