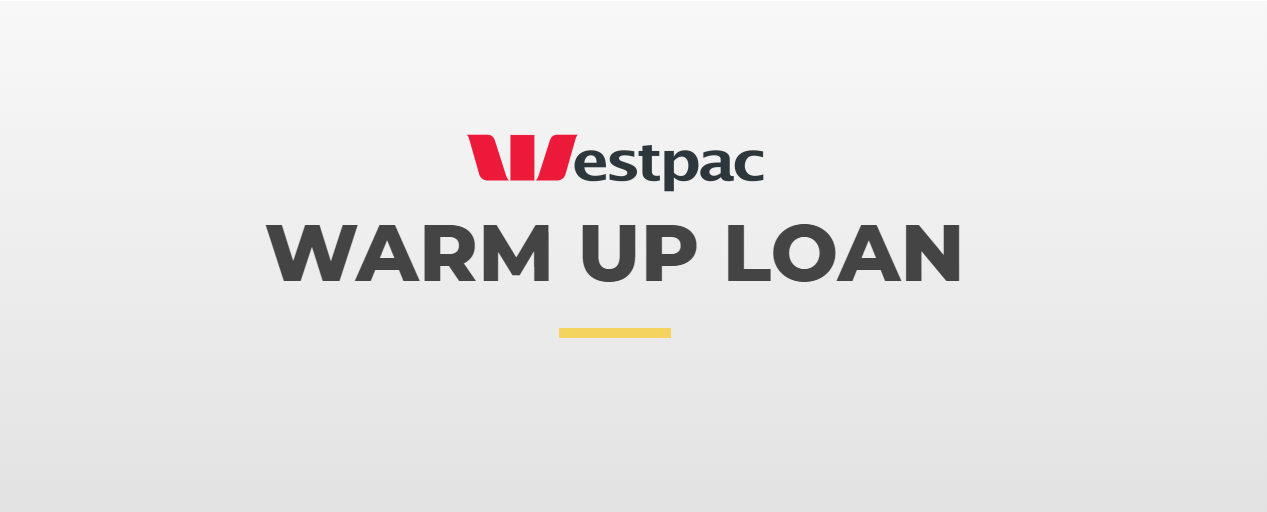 Westpac Warm Up loan
With Westpac Warm Up, existing or new home loan customers can borrow up to $10,000 interest free for five years to help make homes warmer and drier.
A Westpac Warm Up loan funds the installation of up to $10,000 of:
✔  Insulation
✔  Heat pumps
✔  Double glazing
✔  Ventilation
✔  A solar power system
With Westpac Warm Up, we're helping our customers make improvements to their home that we know are important to them. A healthy and energy-efficient home isn't just good for the environment – it's good for you and your family.
What you need to know about Westpac Warm Up
Westpac Warm Up is an interest free loan. The maximum loan amount is $10,000 and the maximum loan term is 5 years.
You need to have an existing or new Westpac home loan and meet standard lending criteria.
You require over 20% equity in your owner-occupied home or 30% in your investment property.
No application fees or establishment fees apply.
You can make lump sum payments* and pay off earlier without penalties.
Eligible Services include any mix of insulation, heat pumps, double glazing, ventilation or a solar power system.
The Eligible Services must be fitted by an Installer and you'll require a quote or invoice from them.
You can only have one Westpac Warm Up loan at any given time.
Westpac Warm Up Eligible Services
Eligible Services are any mix of insulation, heat pumps, double glazing, ventilation or a solar power system.
Can I install these services myself?
As part of the eligibility criteria for a Warm Up loan an installer must fit the eligible services.
What is an Installer?
An Installer is a company that as part of their usual business, installs insulation, heat pumps, ventilation, double glazing and/or solar power systems. The Installers' quote or invoice must not more than 30 days old.
What type of heat pump can I get installed?
You can install a fixed single-split heat pump system, multi-split heat pump system or a ducted heat pump system for heating your home. These services must be installed by an Installer.
Other types of heat pumps, such as portable heat pumps and heat pump water heaters, are not eligible. You can also use the Rightware tool by Energy Wise to find energy efficient heat pumps.
How do I know what my house needs?
The HomeFit Online Checklist is a great tool to help identify areas where your home could do with some work to make it warmer, drier and safer. Developed by the NZ Green Building Council, HomeFit offers a list of local installers to do the work based on the assessment report, and even helps landlords check if rental properties meet standards set by the Residential Tenancies Act.
Interested in this option? Give us a call and we can assist you with applying for it.
Trilect Solar is a division of Trilect Services, New Zealand's master electrician since 1997.
We are members of the Sustainable Energy Association of New Zealand (SEANZ) which offers additional peace of mind to our customers.
Trilect Electrical Services is a large electrical service company which is a member of the Master Electricians & Mastercraft network with 40 employees and a 20+ years history of customer satisfaction.
Or call us on   (09) 271 2493